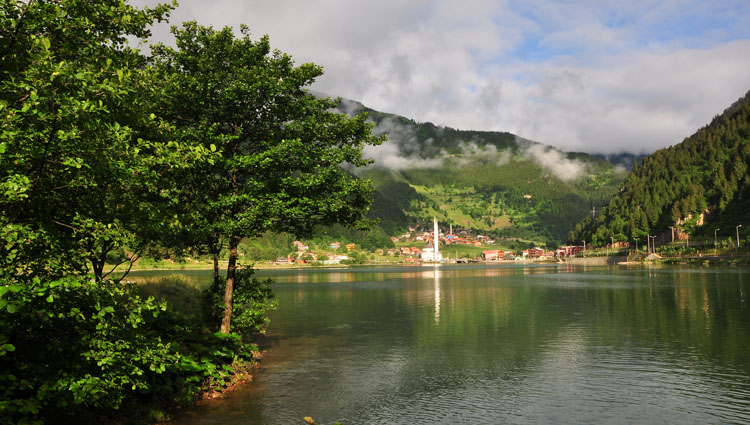 Helicopter Tours
The world famous tourism center in the Çaykara district of Trabzon will have the opportunity to see the natural wonder from the air thanks to the local and helicopter tour in Uzungol
Helicopters with a capacity of 5 passengers take off from the runway in the center of the town and show Uzungol to their passengers from the air, and then take a tour over the surrounding plateaus and return to Uzungol.
Mehmet Inan said, "We started helicopter tours in order to differentiate the services in the town and to offer new opportunities to visitors looking for alternatives.
Our town, not just one of the important tourism centers of Turkey's eastern Black Sea with its natural structure. Such an idea came to mind in order to see these beauties from the air. Uzungol looks very beautiful and different from the sky.
We have many alternative tours. We offer the opportunity to fly over Uzungol and take photos in a short 7-minute program . We also have a wide tour that includes a highland tour.
In addition, we offer our 1 hour tour in the plateau to the choice of our customers.
Helicopter pilot Zafer Yılmaz stated that they came to Uzungol in order to contribute to tourism and said, "We were in Uzungol and Ayder Plateau for skiing during the winter months.
We will stay in Uzungol in order to show and promote the natural beauties and plateau regions of this place to the tourists coming to the region during the summer months and we will serve throughout the summer. "We offer options to those who want to see the beauty of the region from the air with various package tours."