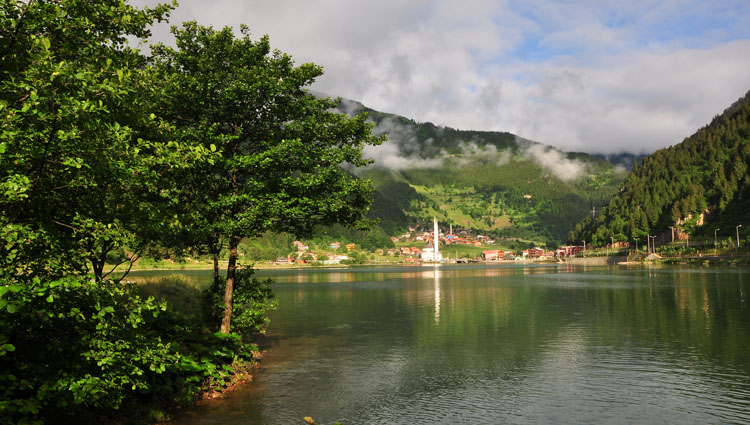 Hiking
"Uzungol , which was formed by the rocks falling from steep slopes blocking the front of Haldizen Stream , creates a dreamlike picture in the valley. A huge plateau has poured the stones on its skirt and poured it; it is like keeping a handful of water for itself ..."
Uzungol, which is 1090 meters above sea level , is 1000 meters long, 500 meters wide and 15 meters deep. The paths stretching from both the left and right of the lake are the starting point for walking.
As the forest cover rising from the edge of the road drops its shadows into the water, you suddenly become entangled with every shade of green. Ambitious athletes are walking and walking without saying mountain or hill. Both the plateaus are yours, and the lakes of various sizes hidden behind Haldizen... In short, a unique opportunity for trekking!