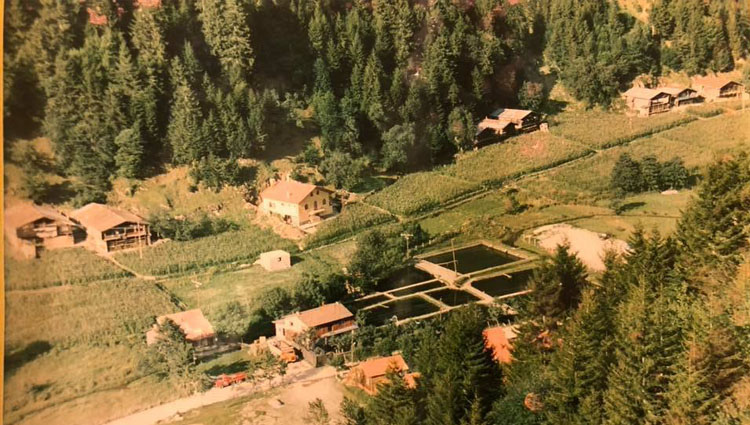 Inan Kardesler news in the Media
The Uzungol Museum, which was created by tourism professional Dursun Ali Inan in the Uzungol tourism center of the Çaykara district of Trabzon, has been opened to service.
The opening was opened by Trabzon Governor İsmail Ustaoğlu, Former State Minister Faruk Özak, Trabzon Deputy Muhammet Balta, Metropolitan Mayor Murat Zorluoğlu, Constitutional Court Member Prof Yusuf Şevki Hakyemez, Trabzon Chamber of Commerce and Industry Board Chairman Suat Hacısalihoğlu, Çaykara District Governor Salih Çiğdem, District Mayor Hanefi Tok, Provincial Director of Culture and Tourism Ali Ayvazoğlu and citizens attended
Speaking at the opening, Governor Ustaoğlu praised the museum and said, "It has become a museum worthy of the civilization, history and past of our Trabzon. Nations that cannot have a past cannot build their future. It is important to protect its history and civilization. Today, we inaugurated the museum that contains precious works of our past. It is much more meaningful that such a museum was opened in Uzungol, which is the international brand value of our Trabzon. Because the rising value in our tourism city. We have over hundreds of thousands of visitors. Last year, the number of passengers coming to our city from international flights increased by 55 percent. Our city had a very good tourism season not only with the number of passengers but also with the number of flights. The number of vehicles coming to Uzungol exceeded 700 thousand. With our museums we have opened, new investments and projects we will make, such a tourism destination area will experience much better times. I would like to thank those who contributed to bring this unique cultural heritage to our city, especially the Inan family. I wish it to be beneficial, "he said.
After the opening, Governor Ustaoğlu and his entourage visited the museum and examined the works closely.